Noam Gagnon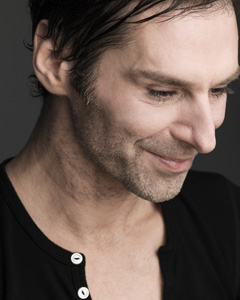 Noam Gagnon is an acclaimed choreographer and dancer artist, over the course of his career, has helped push Canadian dance into the forefront of international stage. Now the Artistic Director of Vision Impure, founded in 2006 as a satellite company of The Holy Body Tattoo, Noam continues to reshape the dance landscape with his achingly intimate and powerful works. For Vision Impure, Noam has created, choreographed and performed several full-length works, including This Crazy Show, Thank You, You're Not Welcome and The Vision Impure (winner of The Isadora Award for Excellence in Performance), and has toured extensively throughout Canada. Noam is regularly commissioned by dance artists and companies to create works, and has collaborated with such celebrated artists as Nigel Charnock, Daniel Léveillé, The Tiger Lillies, Steven Gilmore and William Morrison.
For 16 years Noam Gagnon was Co-Artistic Director and Choreographer of The Holy Body Tattoo. With this company Noam created work that received critical and audience acclaim around the world. our brief eternity toured worldwide, including performances at the Sydney Opera House and the Barbican in London, and won a Dora Mavor Moore award for Best Ensemble Performance in dance. Circa, winner of the inaugural Alcan Performing Arts Award, was performed over 100 times around the world and was turned into a film by Cine Qua Non, which aired on Bravo! monumental, the company's largest and most ambitious piece, premiered in Ottawa in 2005, toured across Canada, and was presented by UCLA Live! in Los Angeles. monumental was remounted in 2016, and toured to Vancouver, Canada (PuSh International Festival of Performing Arts) and Adelaide, Australia (Adelaide Festival).
Noam Gagnon is an Associate Dance Artist of Canada's National Arts Centre.